We have worry-free shopping for your most cherished woman.
Therefore with our gifts for women list, we are positive you will find a gift for her. Whether you're buying for your mom, sister, daughter, grandmother, or friend, these unique gifts are perfect.
We've got a little bit of everything.
Even if it is for her birthday, the holidays or just because, we've got it wrapped up. So, get browsing to say I Love You or Thinking of You or Feel Better.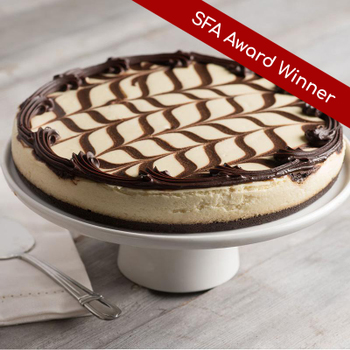 SEND A CAKE
There are cakes and there are cakes but we pride ourselves in ours. They're like nothing you've ever seen. Shown is our Marble Truffle Cake. Half chocolate truffle and half cheese cake. It was the Specialty Food Award winner for "Outstanding Dessert."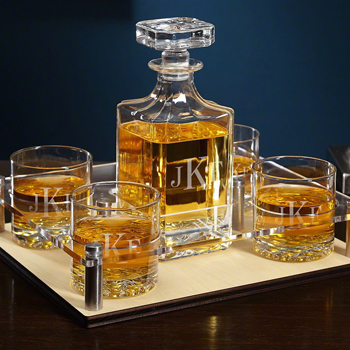 HOME WET BAR
The spirit of mid-century glassware comes to life in our "Personalized" Classic Monogram Presentation Set with Decanter & Glasses 6. The stylish bar tray is built from acrylic glass & carbon steel. A strong birch wood base gives each presentation set a timeless touch.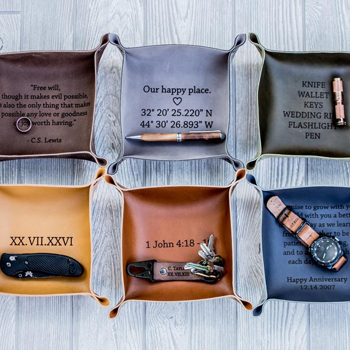 THE BLUE COOP DOOR
Your final destination for thousands of personalized leather and wood items. Shown… Personalized leather valet
tray/ leather catchall – the perfect countertop or dresser organizer. Perfect for all of your daily accessories, watches, jewelry, etc.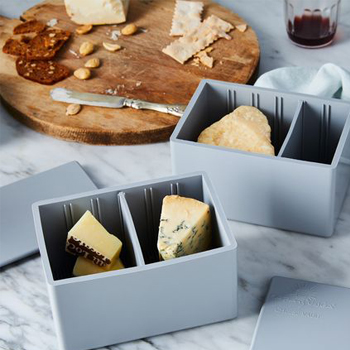 FOOD52
Food52 as the one place you can see thousands of famous recipes and shop the kitchenware you need to make them. We're the ultimate destination place to go to when you need a gift for a food-obsessed special someone.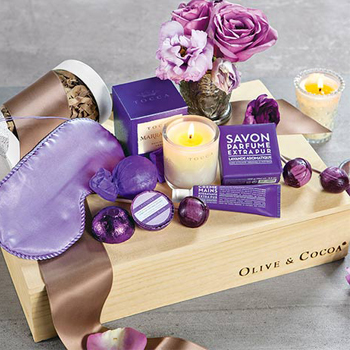 OLIVE & COCOA
Be transported to the enchanting purple fields of Provence with this très chic spa collection. Set includes triple milled soap, rich hand cream, two shower bombs, and one bath bomb all infused with the fragrance of French lavender, plus an elegant candle, three berry lollipops, and a 100% silk eye mask.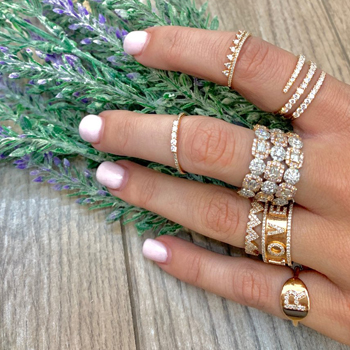 JENNIFER MILLER JEWELRY
From the exclusive curated collection from Jennifer Miller Jewelry comes the Pave Diamond Triple Band Ring, 18K Yellow, White, and Rose Gold, 0.6″ W, Diamond 5.75CT .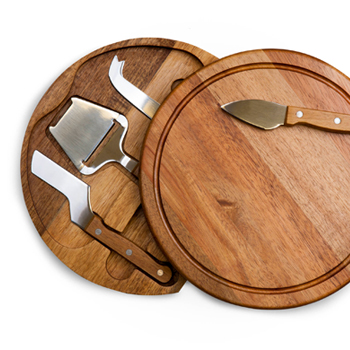 PICNIC TIME
On the surface, it's just a fun-loving cheese cutting board. Slide it open and inside a set sporting four stainless steel cheese tools. Made from the wood of the Acacia tree!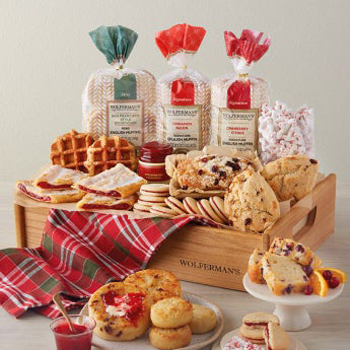 WOLFERMAN'S BAKERY
Surprise someone special with our fabulously unique gift baskets filled with bakery delights and scrumptious sweets. Delivery right to your door!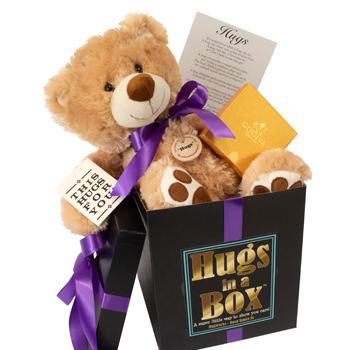 HUGS IN A BOX
Like nothing you've ever seen! Tell us who needs or deserves a Hug and we'll see that they get your Hugs. The ultimate way to show you care!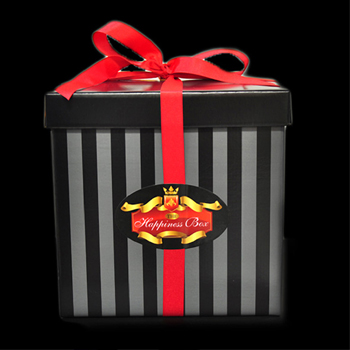 THE HAPPINESS BOX
Filled with items to bring delight to their days and joy to their soul, it is relief from woes, sorrows and burdens wrapped up in a box of gladness.
Need something specific for a man or more general for anyone?